One woman's experience with sex and spinal cord injury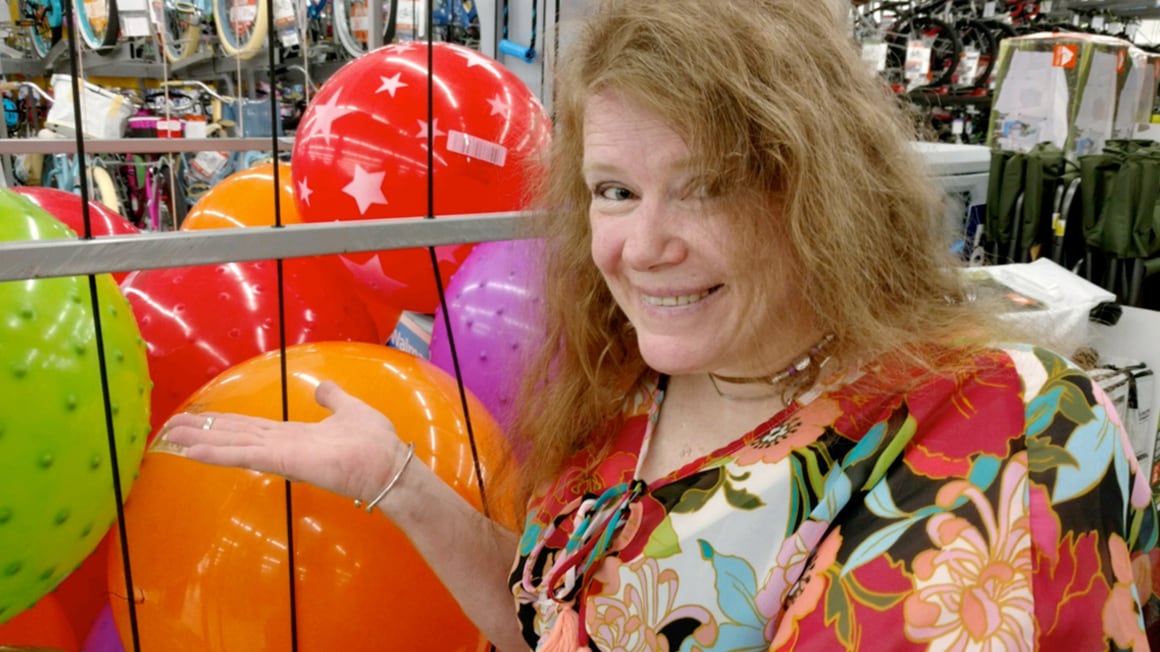 One woman's experience with sex and SCI
Helen sustained a spinal cord injury (SCI) as a result of a car accident in 1986 at the age of 18. She became a T4 complete paraplegic as a result. Helen had just graduated high school two months prior to the accident and had been very active physically in gymnastics, spring board diving, roller-skating and ice skating.
As is the case when a person is suddenly paralyzed, a lot of changes occurred in her life – one being sex. Helen said that though she had been sexually active while able-bodied, it was still such a new experience that sex and all its pleasures, including orgasms, had yet to be explored.
In 1987, while studying at a two-year college for those with disabilities in her home state of Maryland, Helen met a young man who had a physical disability, too, but had full sensation and was ambulatory. They dated for a while and eventually became sexually intimate. Helen said sex was very painful for her with him and triggered autonomic dysreflexia (AD). She thought that this was what sex post-injury would always be like for her. Therefore, the pain caused her to avoid it as much as possible. That relationship ended after two years. With her next boyfriend she experienced much of the same and her fear of intimacy continued to grow.
After two unsuccessful intimate relationships with able-bodied men, Helen felt she would never derive any sexual satisfaction post-injury. She engaged in it only to please her partners. Very little information was available at the time about sex and spinal cord injury.
However in 1992, at the age of 25, Helen met a man who she actually felt true "chemistry" with – a feeling she had not yet experienced post-injury. He was gentle and took things slowly with her. It was no longer the "quickies" her previous boyfriends engaged in. As a result, the AD quieted down a lot and Helen began to become more in tune with her own body. She was able to turn the slight AD sensations into pleasurable feelings both physically and mentally. Sex had finally become an enjoyable experience for her. This created a stronger desire to be even more intimate with her live-in boyfriend.
In 1995, she became pregnant and gave birth to their son. After his birth, her boyfriend became jealous of the attention she gave the baby and was emotionally abusive towards her. This changed their whole dynamics of sexual intimacy. Though she still derived some pleasure, the abuse eventually caused her to shut down completely. Helen left him in 2005 due to the increasing abuse, taking her son with her.
In 2008, she reconnected with an old college friend and in her own words "sparks just flew." For the first time ever, she found someone who she could really be open with sexually and who not only wanted to please her but help teach and guide her about what really gave her pleasure. The AD occurred even less and she soon became aware of how exciting the pressure of him inside of her actually felt. During intercourse, Helen or he would also stimulate her clitoris which created small abdominal spasms above her pubic bone resulting in what she described as an amazing "euphoric" feeling!
Different positions resulted in different sensations. Together they explored her body and found the areas where she had heightened sensation. Helen said she found physical touch of her breasts, the center of her chest, neck, and ears aroused her. But the most sensually arousing act was passionate kissing. She also found immense satisfaction in exploring her partner's body and bringing him pleasure. Their relationship helped her open up more and be less shy about communicating her desires. Sadly this relationship ended after a few short months, but it also began her journey of self-exploration.
Helen made a decision after the break up to stop dating and focus on raising her son. She began to research sex and SCI. It was during this phase of her life when she began to experiment with self-gratification and sexual toys. Helen soon realized that she did not need a partner to be sexually satisfied.
In 2017, Helen started online dating. When she first began, she made the mistake of thinking the only way she could get a man was by having sex with him. Through a friend helping her to see how dangerous that behavior was and how much she had to offer someone just by being her funny, intelligent and engaging self, she stopped such risky behavior and waited until she was ready for intimacy. Helen said she has grown so much sexually over the years. Dating on her terms has given her more confidence in herself.
Helen has both a urostomy and colostomy and is also sensitive about her para belly. She uses a tube top around her middle to hide all three. This makes her feel less self-conscious and more sexy and attractive. While Helen never experienced an orgasm prior to injury, she believes the sensation she now often experiences is much like what her able-bodied friends describe as an orgasm.
Here are her tips for women who are having difficulty adjusting to their sexuality and being intimate post injury.
Communication is key to a satisfying sexual relationship. Be open and honest with your partner or spouse.
Explore your own body to find out what gives you pleasure.
Don't be afraid to experiment with toys and even videos to enhance your sex life.
Wear what makes you feel sexy and attractive.
If you are uncomfortable with full lighting, use candles to create a romantic atmosphere.
Don't be afraid to say no to your partner with what makes you uncomfortable or physically causes you pain.
Remember that quite a bit of what you get out of sex takes place in your mind. Become in tune with your thoughts during sex.
Prepare for sex by making sure you have emptied your bowel and bladder or any external appliance. Accidents will likely happen, but just go with the flow (pun intended).
Experiment, experiment, experiment. And have fun while doing it!
Helen hopes by sharing her own sexual experiences that other women will not make the same mistakes she did and gain some helpful advice on how to have a satisfying sexual life post injury.
View full article at Bard Care
This article is from our Bard Care community of people from all walks of and wheels of life. Read more stories.
How We Serve Our Customers Differently

We're more than just medical supplies. Learn how we provide the services you need to find the best product for you.

Catheter Tips & Guides

Fit, comfort, discretion —with catheter care, you probably have a lot of questions. Our Tips & Guides is a great resource.

Contact a Specialist

Our specialists are trained to address every delicate question or concern.

Call now: 855-948-3319