The PureWick™ System
Welcome to a breakthrough for women with urinary incontinence.
Contact a PureWick™ specialist for more information. 855-948-3319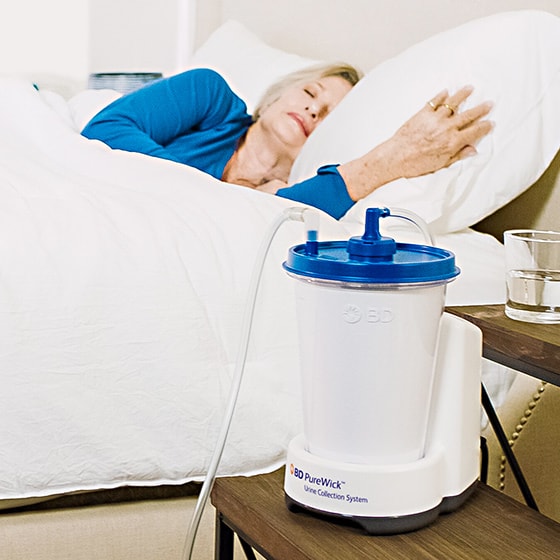 What is the PureWick™ System?
The PureWick™ System is an innovative option that is intended for non-invasive urine output management in female patients.
Works outside the body to draw urine away, helping keep skin dry
Recommended by 9 out of 10 caregivers and users surveyed*
*Based on survey responses (01/19) by 141 caregivers and users who purchased the Purewick™ System and a subsequent supply of Purewick™ Female External Catheters.
Order now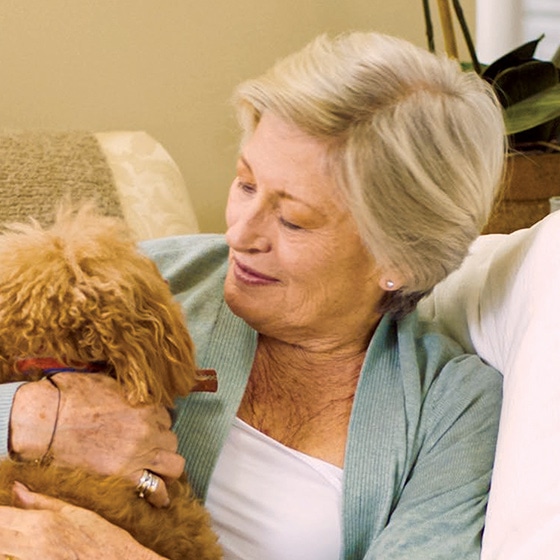 How does it work?
The PureWick™ Female External Catheter is a non-invasive way to manage urinary incontinence.
The PureWick™ System Female External Catheter is made of soft, flexible material. It's positioned outside the body between the labia and buttocks.
The PureWick™ System draws urine away from the PureWick™ Female External Catheter into a sealed collection canister. It fits on a nightstand or small end table.
It's designed to be used in a reclined position, lying on your side, or while seated.
Order now
What is included in the Purewick™ System?
Each system comes with the following products.
PureWick™ Female External Catheter
The PureWick™ Female External Catheter is non-invasive and draws urine away from the body. It is a single-use device that should be replaced at least every 8-12 hours.
The PureWick™ System
The PureWick™ System was created to provide women with a non-invasive option to manage their urinary incontinence. The system is now available for use at home without sacrificing any of the functionality that over 2,000 hospitals and rehab facilities have relied on.
Accessory Kit
The Accessory Kit includes the canister with lid and all the necessary tubing. It is recommended to replace the canister and tubing at least every 60 days.
Visit PureWick™ At Home for more
Visit the website

PureWickatHome.com has all the information you need to learn more.

Video

From set-up to usage tips to urine disposal, let us show you how the PureWick System™ works.

FAQs

Have more questions about PureWick™?
I enjoy using the system. It gives me a peace of mind knowing I don't have to get up at night.
– Judy P from Roanoke, VA
The PureWick™ is an amazing addition to the medical and home health environment. The residential drydoc works as well as the hospital set up did. Bravo!
– Inga S. from Norridgewock, ME
Want free samples*?
Just fill out the form below, and we'll be in touch. Or, call 1-855-948-3319 to speak with a specialist.